Spartan 24 Hour Security provide a professional Security Guards and Venue Security Services in Warrington, Manchester, Liverpool, and across North West England. Our h
ighly trained, fully insured, screened and vetted SIA licenced Security Guards operate 24 hours 365 days a year.
Security Guards are professional, mature and well groomed which provides a good corporate image for your company.
Friendly, courteous, efficient, helpful, reliable, highly motivated, customer focused and can deal with any situation.
We provide quality rather than quantity.
We are committed to achieving excellence in customer service and provide a first class Security Guard Service. Why compromise, our Security Personnel do the job to a high standard and provide a second to none security service. Security Officers
can look after themselves and are self defence trained. Keeping your staff, clients, and property safe and secure and are also first aid trained.
Safecontractor approved so have a high level of health and safety compliance to clients and potential clients. All of our Security Guards undergo BS7858 vetting procedures and operate to BS7960 standards, ensuring only screened personnel will be deployed. W
e employ only the most reliable and trustworthy individuals.
Spartan 24 Hour Security understand the importance of keeping your premises and customers safe and secure at all times. Our Security Guard Service is specifically tailored to the needs and requirements of our clients whilst being cost effective.
We are an established Venue Security company providing Security Guards to businesses and individuals in Merseyside, Cheshire, and North West England. We have been supplying Security Guards to Nightclubs, Restaurants, Pubs and Events. With experienced Door Supervisors who are friendly and able to communicate with patrons without appearing too threatening or intimidating.
Security Guards from Spartan 24 Hour Security are highly trained and regulated, adhering to modern legislation and so providing the level of professional presence that organisations expect to have as a security solution. Our Professional SIA Security Guards are well-known for their positive and outgoing attitude, flexibility and reliability, high standard of personal presentation, excellent written and verbal communication skills, and high level experience in search procedures and customer-facing role.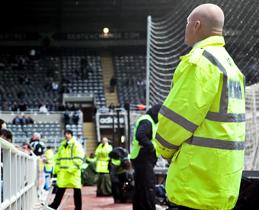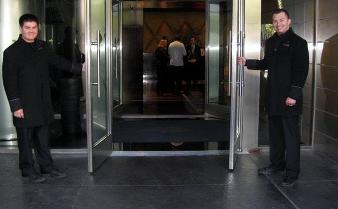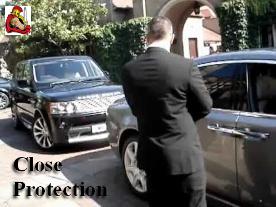 We at Spartan 24 Hour Security use our wealth of experience in the security industry to bring you the very best Venue Security service. All our staff are hand picked and have many years of working at all levels in manned security. We supply the very best Security Guards for a broad range of Events, Festivals, Theatre Shows, Bars and Nightclubs. We are a reputable Security Guard company used every week by customers we have had for years.
Duties include:
Managing entry and performing body and bag searches
Recording entry and assisting speed of access where needed
Stopping unwanted patrons from entering the venue
Creating a safe environment so attendees can enjoy themselves
Liaising with DPS, clients, promoters and venue management at all times

Copyright Spartan 24 Hour Security 2008