Spartan Security provide professional, SIA licenced Door Supervisors to cover your venue or event. Security staff are customer focused and highly experienced in conflict management. With our Door Supervisors looking after your premises and customers things will run smoothly. Your guests will leave happy and your party or event will be a success.
Christmas parties at a venue and also family functions at other locations need to be planned to avoid unwelcome guests and disorder. The biggest problem is unwanted guests and there are procedures that can be taken to ensure a trouble free celebration.
When having a party at a venue, please seriously consider and implement the following:
Plan when the party will be, what day, what time it will start, and have an end time that it must finish.
Decide how many will come to the party, their backgrounds, age and attitudes.
Have a written list of these people, and make sure it is final. If a 'guest' is not on the list, then they do not get in.
Decide how you will manage security - door entry, supervision, direction, and a team that can be readily available to deal with any problems. None of these people should be drinking alcohol or taking any other substances during the party. You may want to employ a professional security company and consultant to look after this sensitive and most important area of the party. (You need a comprehensive crowd management plan)
Have a plan for the responsible serving of alcohol. This means that you have a designated bar location, in a primary and visual location, that is managed by a nominated person who is not drinking. Again I strongly suggest a professional is hired for this role.
Have ID and list 'only entry sheet' on the front door with the door man.
Have an evacuation plan for security and fire.
Have a first aid plan and an adequate first aid kit to hand.
Can your venue cope with the amount of guests that you have invited?
Do you have enough parking, and who will watch the cars?
Be very careful how you invite guests and who knows about the event. It should not be advertised on the Internet in any way, shape or form.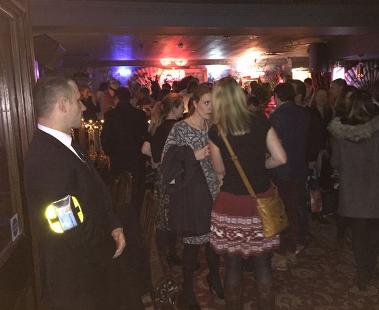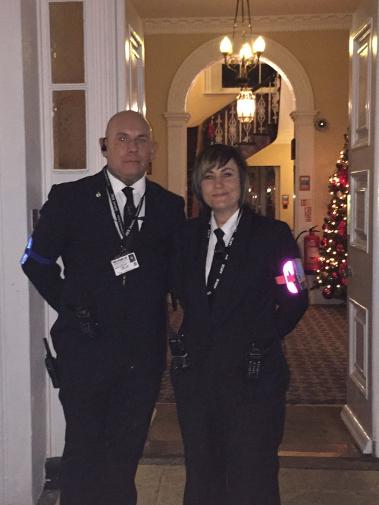 We provide door security for pubs, clubs, hotels, casinos and other venues where a discreet and professional security presence is required. Our door supervisors ultimate aim is to fulfil their duty of care to protect your clientele, property and your staff, your reputation among your neighbours, the wider community, the local authority and the police, and even your suppliers and chain of command. All this matters to the success of your business, and our aim is to protect it.
The qualities of a Spartan Security door supervisor

We're proud of the high standards our
door security
teams maintain, and that they always push for a better standard for the businesses they represent. Our door supervisors are presentable, hospitable and welcome your clientele – as we supply dedicated teams, they will get to know your regulars as well as you do. We ensure that each operative is licenced by the SIA, meaning they have been properly vetted and trained accordingly – for example, in terrorist threat awareness, physical intervention and first aid.
Spartan Security takes training seriously, so not only will door staff be inducted properly and have been chosen for their strengths and skills relating to your business, they will also be encouraged to undertake ongoing training and education and take a pride in their work. Each is experienced and mature enough to deal with any situation that arises in an appropriate way.
This type of dedication shows in the ways they welcome your clientele, and how they handle a brewing situation or sudden and unexpected trouble with an appropriate and effective response, followed up by full reporting for accountability purposes.
Copyright Spartan Security 2008