Professional Door Supervisors for Pubs, Bars, Nightclubs, Hotels, Casinos, Events.
Our SIA Licensed Door Supervisors provide peace of mind to our valued clients, whilst representing their premises. Whilst engaging with the night time economy operators, our uniformed door staff are identifiable, equipped with Body Worn Video Cameras and a variety of skillsets. Both our male and female door supervisors are presentable, approachable, reactive and customer focused to enhance the safety of customers and staff at a variety of licensed premises in Warrington and across North West England.
We are highly regarded by numerous Police Forces, Local Authorities, and the Security Industry Authority for working towards reducing anti-social behaviour, crime and disorder in and around licensed premises. We continuously endeavour to meet the ever-changing requirements and needs of our clients.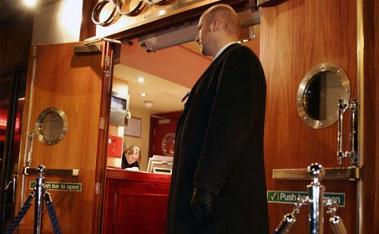 Copyright Spartan 24 Hour Security 2008