Security Guards can look after themselves and keep your staff, clients, and property safe and secure giving you peace of mind.
Why compromise by having below standard security when the Security Guards are there for show and do nothing when an

incident occures. Guards have also worked as Door Supervisors or Close Protection Operatives. Guards fill out a security log book
which contains an hourly record of happenings and incidents on site. Security Guards in Warrington, Manchester, Liverpool and the
North West of England. Rates are very competitive and the standard of service is very high.
Security Guards are :
Uniformed Security Guards
Supervised Security Services
Vetted Security Operatives
Professional Guards
Self Defence trained
First Aid trained
CRB checked
SIA licenced
Reliable, Punctual, Polite
Mature, Experienced, Trustworthy
Able to look after your property and staff
Available for holiday or sickness cover
Single shift cover
Long or short term contract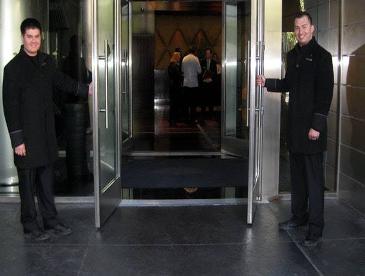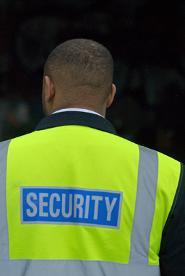 If you are reviewing your security contract now or in the future please contact us and find out how Spartan 24 Hour Security
can provide you with a refreshing, cost effective and fully managed service.
Spartan 24 Hour Security provide
SIA licenced security staff for :
Car Parks
Restaurants
Factories
Offices
Nightclubs
Events
Construction

Hotels
Hostels
Casinos
Retail Outlets

Shops
Art Galleries
Stately Homes
Holiday Parks
Airlines
Passenger Ships
Cargo Ships
Asset Transportation
Asset Protection
Flat Complexes

Student Accommodation

Sheltered Accommodation

Motorway Services
Petrol Stations

Industrial Estates
Car Showrooms
Train Stations
Luxury Residences
Warehouses
Landlord Properties
Libraries
Job Centres
Schools
Colleges
Hospitals
TV/Film

Executive Protection
VIP Protection
Celebrity Protection
Spartan 24 Hour Security
16 Chadwick Avenue
Stockton Heath
Warrington
WA4 2DF

Reg No : 2248871

All rights reserved. Spartan 24 Hour Security. 2008.